It's many years since we frequented school discos, planning outfits months in advance and discussing potential pairings with the hottest boys in class, but it seems like yesterday. Fast forward, and I find myself in a situation where all my friends have become parents. While nothing pulls at the heartstrings like seeing your besties raise the next generation, part of me still hankers for those blissful, care-free school and university days. Time has flown, and nights out followed by detailed morning-after debriefs have been replaced by kids' parties and baby showers.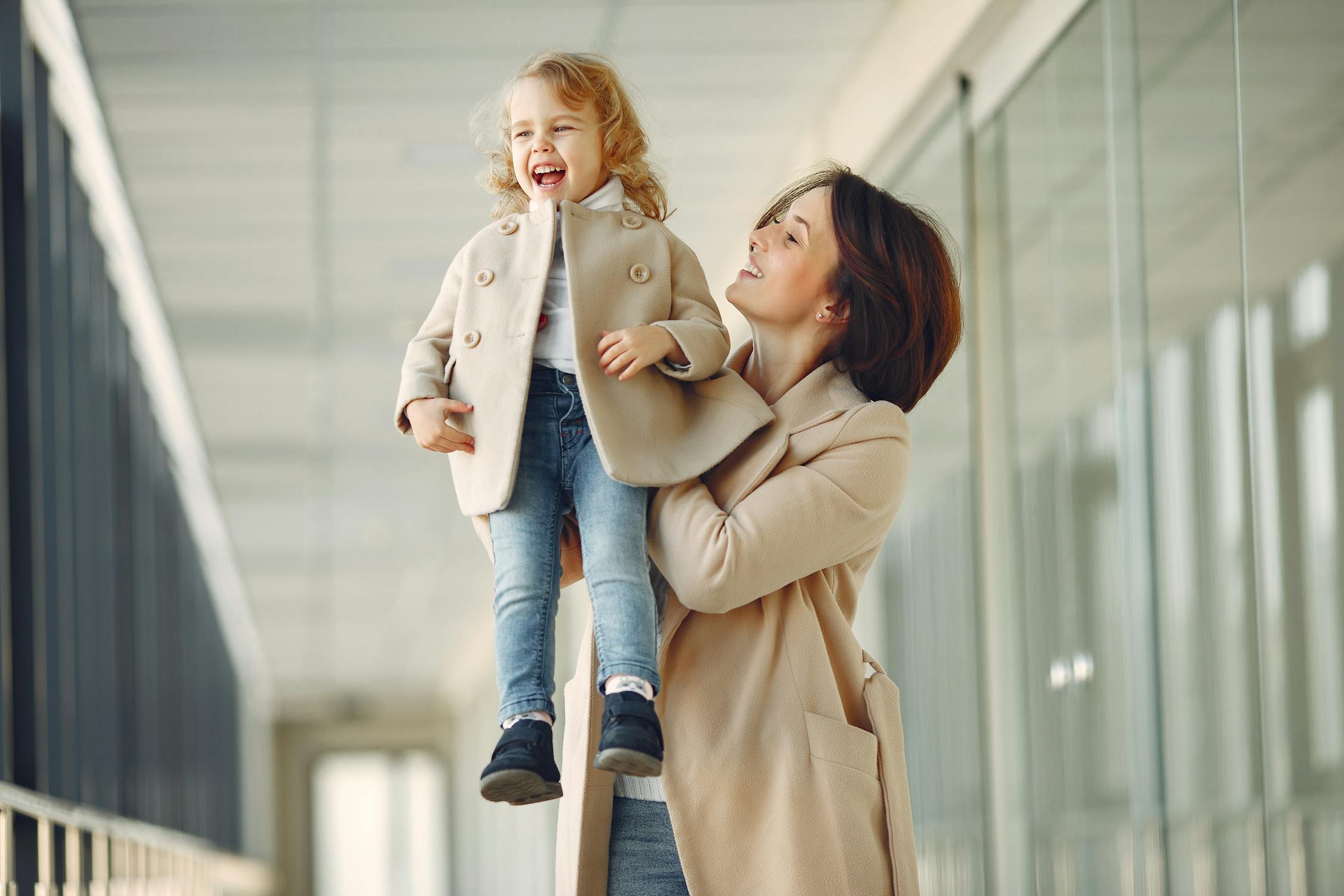 Picture credit: https://www.pexels.com/photo/girl-kissing-her-mother-s-belly-3593434/
How times have changed
I often look back at photos and reminisce about days gone by when hanging out with mates was my number one hobby. It's perfectly natural to drift apart due to hectic schedules and the world of work replacing hazy summer holidays and break-time reunions, but there's no doubt that going in a different direction to my friends has taken me by surprise. I never thought that I would be surrounded by parents, or that I'd be buying new baby gifts more frequently than a round of shots. We are programmed to grow up thinking about milestones we must meet, but they always seemed so far off. Now, my old buddies are ticking off boxes on their grown-up life lists, and I'm struggling to come to terms with the fact that I'm now one of the only childless members of the crowd. For the past however many years, we've put each other first and it's never been all that difficult to arrange a meeting. Now, it's a military-style logistical operation to find a suitable date, let alone a window that fits in with feeding and nap times. 
The new norm
It can take time to adjust to seeing your friends as parents, rather than the people you grew up with and share so many memories with. The truth is that it can be difficult, and there's no need to feel guilty if you feel a slight pang of disappointment when plans get delayed due to childcare issues, or a stomach bug throws a spanner in the works for a long-awaited reunion dinner. Getting used to a new norm is about learning to accommodate those extra little people, welcoming them into your tribe and making an effort to keep friendships going even when they have changed. We all evolve and just because you don't have kids, it doesn't mean that you're not developing or growing. 
Introducing kids to a friendship group can bring people closer and give you a new appreciation of your friendships and how much those gems that have been part of your life for years really mean to you. There's also the fun of buying baby shower gifts, spoiling those gorgeous new additions with a fabulous baby subscription box or a cuddly toy the size of your one-bedroom studio, and getting together to celebrate new milestones. You might also grow to love alcohol-free catch-ups, especially the morning after!
Research shows that women are having children later and later, with the average Irish mother giving birth at 32.5 years old in 2017 and more than a third of Australian mothers aged between 30 and 34 in 2018. Whether you're throwing yourself into the role of being that friend that's called 'auntie' despite having no blood ties, or you're struggling to work out if you ever want kids, there's nothing wrong with going through a range of emotions when all your friends start posting scan pictures or first birthday party photos. 
Image source: https://pixabay.com/photos/people-woman-mother-child-kid-2566854/
I never expected all my friends to become parents, especially in such a short space of time, but life moves on and there are so many positives to take from evolving friendships and special new relationships. Whether you're #godmothergoals, or you feel more comfortable keeping your distance when your best friend's baby is screaming, you can still enjoy quality time together.