A young mother of two who spent 14 months in emergency homeless accommodation says today's budget offered "plenty of spin and no substance" for those experiencing homelessness.
Opposition parties were quick to criticise the Government for failing to do enough to improve housing in the budget, in what has been labelled the worst crisis in the history of the State.
Marie O'Sullivan, 31, from Co Cork, who was on the housing list for 13 years before being forced into homelessness in March 2017, said she was not surprised at the announcements and said the budget did not go far enough to tackle the issue.
"There's plenty of spin and little or no substance to actually make a real difference at a time when it is most necessary," she said.
Mrs O'Sullivan, along with her husband, teenage son and seven-year-old daughter, had been living in a privately rented property for five years before the owner decided to sell the home and the new owner did not want tenants.
The family attempted to find a suitable and affordable home but eventually had to leave their property and enter emergency accommodation.
They were forced to live in hotels and a holiday apartment.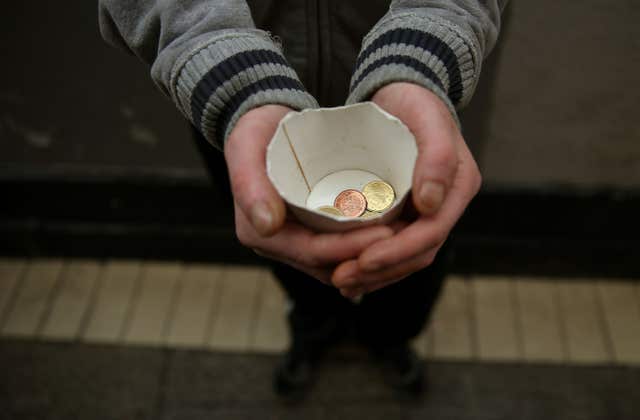 "It is a shameful one-size-fits-all approach, can this government really believe that the public will be so easily appeased at a time when our healthcare and housing have long passed crisis point?" she added.
"I see no real solutions towards ending the housing and homeless emergency. A bit of extra cash thrown at already tried and failed initiatives and policies will do next to nothing to resolve this situation.
"Where is the plan to spend money supporting the more than 10,000 citizens currently experiencing homelessness?
"At a time when it has never been more financially rewarding to be a landlord, the budget gives them a tax break, it's insult to injury.
"I think today is a very grim day for anyone experiencing homelessness, in fear of losing their homes, trying to buy a home, struggling to pay rent or unable to find student accommodation.
"If any mother sitting in a hub or hotel room had put any faith in this budget based on the Fine Gael soundbites prior, then I'd imagine they're feeling pretty dismal right now."
Almost 10,000 people are homeless in Ireland, including more than 3,800 children, the latest official figures show.
A €300m affordable housing package has been allocated in this year's budget.
The Labour Party's housing spokeswoman Jan O'Sullivan described the affordable housing scheme as a "direct subsidy" to developers.
– Press Association
Source: Full Feed